SCOPE OF THE CONFERENCE
To meet the demand of the bionic scientists for academic communication, the 2nd International Youth Conference of Bionic Engineering (IYCBE2018) will be held on 7th-9th November 2018 in Odense, Denmark. This conference will be supported by the International Society of Bionic Engineering (ISBE), the Youth Committee of International Society of Bionic Engineering, and Frontiers in Neurorobotics and organized by the University of Southern Denmark, Nanjing University of Aeronautics & Astronautics, Jilin University, and Lanzhou Institute of Chemical Physics, Chinese Academy of Sciences. The objective of this interdisciplinary conference is to provide an international forum for youth or outstanding scientists and engineers around the world who are interested in the field of bionic science and engineering. All aspects of bionic science and engineering and application areas are welcome, including, but not limited to, the following topics:
Bio-inspired Robotics
Bio-inspired Sensors and Actuators
Bio-inspired Energy Storage
Bio-inspired Flexible Electronics
Bio-Inspired Solar Cells
Biomimetic Engineering
Embodied Artificial Intelligence and Neurorobotics
Functional Morphology
Musculoskeletal Systems, Biomechanics
Biological Interface and Functionalization
Biomimetic Materials, Biomimetic Structures
Mechanics, Biomimetic Surfaces
Biomimetic Design Methodologies
Bionic Fluid, Biological Systems
and Brain-Inspired Computing and Neuromorphic Systems
CONFERENCE INFORMATION
Abstract Submission Instruction and Publication Details
Please prepare your abstracts using the Frontiers templates available here. The abstract should fit into 500 words, the title into 500 characters. Up to one figure or table can also be added.
Then, submit your abstract on our submission page until 1st June 2018 (see Important Dates below).All accepted abstracts with oral or poster presentation will be published in Frontiers in Neurorobotics as an e-book. Selected authors may additionally be invited to submit extended versions for a conference Special Issue of Frontiers in Neurorobotics and Journal of Bionic Engineering.
The best abstract, as well as the best poster, will be awarded at the conference.
Conference Format
The conference will be single track with additional poster sessions.
Important Dates
Abstract Submission Deadline: 1st June 2018 – SUBMISSION IS OPEN
Notification of Acceptance: 20th August 2018
Camera Ready Submission: 20th September 2018
Early Registration: 20th September 2018
Conference: 7th-9th November 2018
PROGRAM
The program can be downloaded as PDF below
VENUE
ADDRESS
Auditorium O100 – Main Entrance,
University of Southern Denmark,
Campusvej 55,
5230 Odense M,
Denmark
HOW TO GET HERE?
ACCOMMODATION
IYCBE2018 have partnered with the three hotels seen to the right. To book a room at a discounted price in one of these hotels please fill out the form that can be downloaded below and send it to hotel@sdu.dk no later than 24 September 2018. It is possible to book a room in the period 05-11-2018 to 11-11-2018, but if you would like to stay longer then please contact the hotel. You may also book via the form outside this period, but we cannot guarantee that the room will be available for the extended period.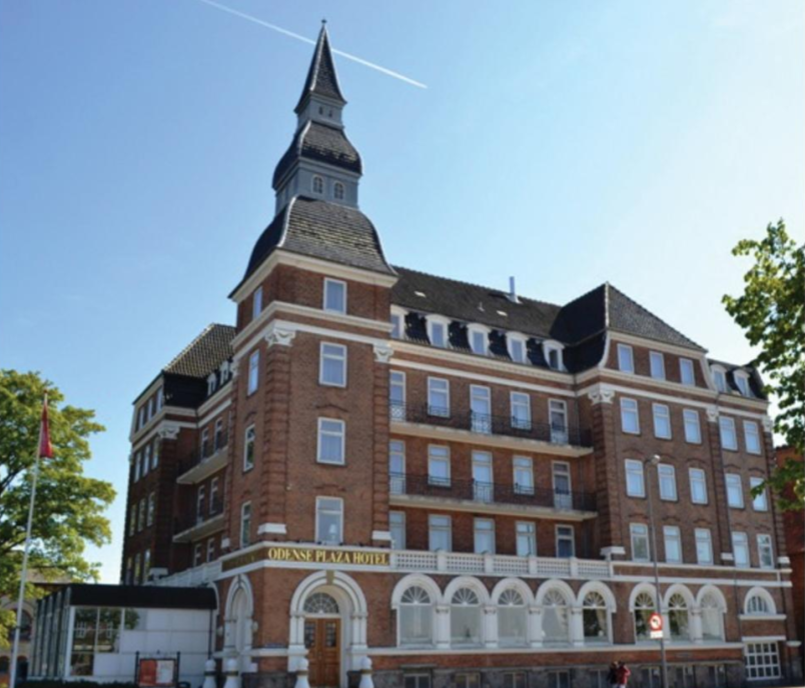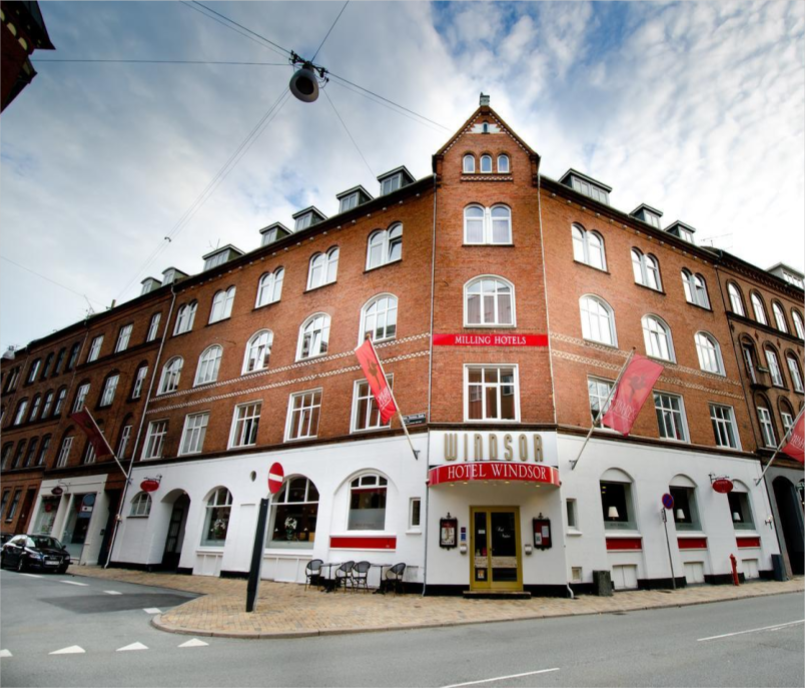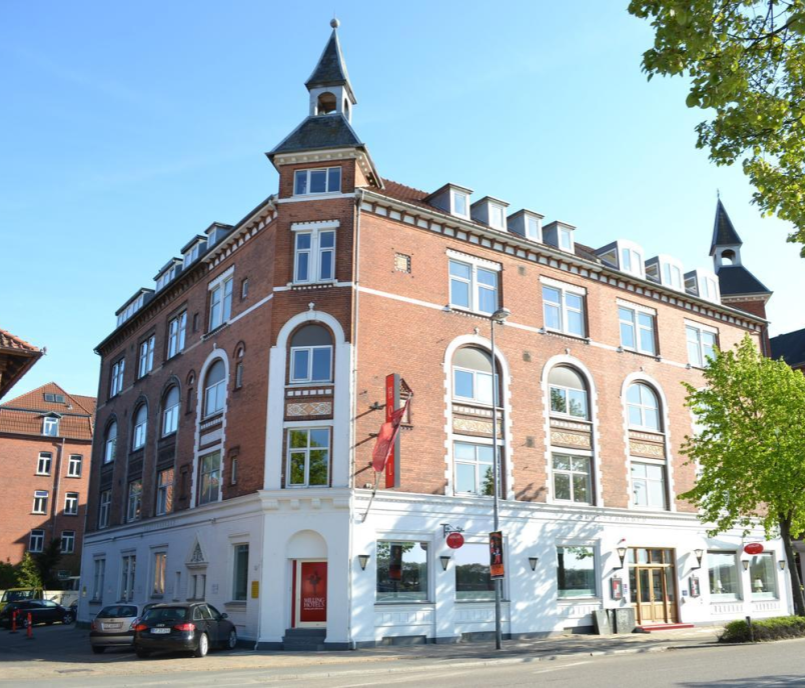 Conference kit
Coffee breaks
Lunch
All seasons
Conference kit
Coffee breaks
Lunch
All seasons
Conference kit
Coffee breaks
Lunch
All seasons
ORGANISING COMMITTEE
The Honorary Chairs:
Julian Vincent, Luquan Ren
General Chair:
Poramate Manoonpong
Vice-General Chairs:
Limei Tian, Zhiguang Guo
Program Chair:
Jørgen C. Larsen
Local Arrangement Chair:
Danish Shaikh
Publication Chairs:
Jan-Matthias Braun, Xiaofeng Xiong
Registration Chair:
Tórur Andreassen
Media Operation Chair:
Mathias Thor
Technical Support:
Peter Billeschou, Leon Bonde Larsen, David Docherty
SCIENTIFIC COMMITTEE
Aihong Ji (Nanjing University of Aeronautics & Astronautics, China)
Akio Ishiguro (Department of Electrical, Information and Physics Engineering, Tohoku University, Japan)
Alexander Sprowitz (Max Planck Institute for Intelligent Systems, Germany)
Auke Jan Ijspeert (École, Polytechnique Fédéale de Lausanne, Switzerland)
Bram Vanderborght (Vrije Universiteit Brussel, Belgium)
Caiming Sun ( the Chinese University of Hong Kong)
Christian Tetzlaff (Georg-August University Göttingen, Germany)
Clemens F. Schaber (Kiel University, Germany)
Dai Owaki (Research Institute of Electrical Communication, Tohoku University, Japan)
Daniel Renjewski (Technical University of Munich, Germany)
Daniel Tinello (Graz University of Technology, Austria)
Danish Shaikh (University of Southern Denmark, Denmark)
Dingguo Zhang (Shanghai Jiao Tong University, China)
Emily Baird (Lund University, Sweden)
Florentin Wörgötter (Georg-August University Göttingen, Germany)
Friedrich G. Barth (University of Vienna, Austria)
Fumitoshi Matsuno (Kyoto University, Japan)
Giuseppe Carbone (University of Cassino and Southern Latium, Italy)
Guangming Chen (Nanjing University of Aeronautics & Astronautics, China)
Hongkai Li (Nanjing University of Aeronautics & Astronautics, China)
Huawei Chen (Beihang University, China)
Ji Ke Ju (Nanjing University of Aeronautics & Astronautics, China)
Jorgen C. Larsen (University of Southern Denmark, Denmark)
Limei Tian (Jilin University, China)
Luca Patanè (University of Catania, Italy)
Malte Schilling (The Center of Excellence for Cognitive Interaction Technology, University of Bielefeld, Germany)
Masahiro Shimizu (Osaka University, Japan)
Pakpong Chirarattananon (City University of Hong Kong, Hong Kong)
Paolo Arena (University of Catania, Italy)
Pichaya Pattanasattayavong (Vidyasirimedhi Institute of Science and Technology, Thailand)
Poramate Manoonpong (University of Southern Denmark, Denmark & Nanjing University of Aeronautics & Astronautics, China)
Shinya Aoi (Kyoto University, Japan)
Sridhar Ravi ( RMIT University, Australia)
Stanislav Gorb (Kiel University, Germany)
Thierry Darmanin (University of Nice Sophia Antipolis, France)
Thomas Stegmaier (ITV Denkendorf, Germany)
Tobias Seidl (Westfälisches Institut für Bionik, Germany)
Tomas Kulvicius (Georg-August University Göttingen, Germany)
Vinich Promarak (Vidyasirimedhi Institute of Science and Technology, Thailand)
Werasak Surareungchai (King Mongkut's University of Technology, Thailand)
Yang Li (Nanjing University of Aeronautics & Astronautics, China)
Yu Tian (Tsinghua University, China)
Yulia Sandamirskaya (Institute of Neuroinformatics (INI), University and ETH Zurich, Switzerland)
Zhiguang Guo (Lanzhou Institute of Chemical Physics, Chinese Academy of Sciences, China)
Zhiwei Yu (Nanjing University of Aeronautics & Astronautics, China)
Zhiwu Han (Jilin University, China)
Zhongyuan Wang (Chinese University of Hong Kong, China)
Zuankai Wang (City University of Hong Kong, Hong Kong)
CONTACT
Conference Address
Campusvej 55, Odense M, 5230, Denmark